Shopping Basket
Your Basket is Empty
There was an error with PayPal
Click here to try again
Thank you for your business!
You should receive an order confirmation from Paypal shortly.
Exit Shopping Basket
SOOTHING HANDS EQUINE THERAPY
Because Quality of Movement Matters
My mission is to ensure that every horse gets a massage, because quality of movement is important in allowing our horses to work with us, not just for us.
I see too many horses being ridden who move poorly or behave poorly, and who are suffering with muscle spasms and/or muscle pain. Despite these problems they continue to do their jobs while suffering in silence. That is until they can't take it anymore and then,.... behavioral and training problems that weren't a big problem, or eve...
Read Full Post »
I hate carrot stretches. As much as I hate side reins, draw reins, harsh bits, ill fitting saddles, people who blame the horse for every thing, that Winter is as long as the other 3 seasons put together, that chocolate makes me fat, that I can't ride my horse more often, and........the list goes on, but I won't bore you with my non-horsey pet peeves anymore. Okay, so, back to the topic at hand..... carrot stretches, and why I hate them. They're always recommended, by other practitioners, fo...
Read Full Post »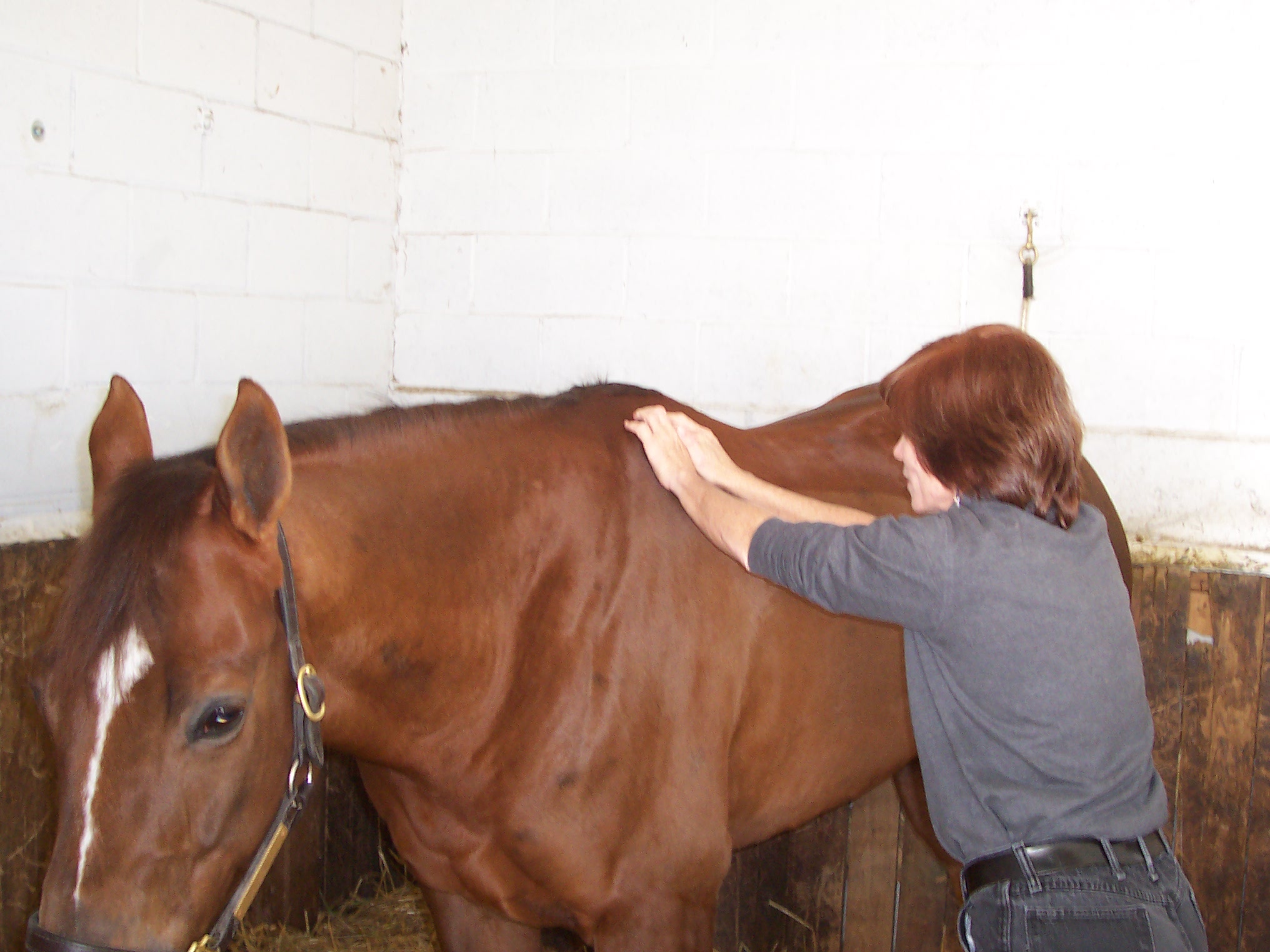 I have been an equine massage therapist for almost 20 years, and I still find that many horse owners don't understand the difference between equine massage and equine chiropractics. The two modalities are similar in that they are trying to address movement and pain problems in horses. However, they are addressing them in two totally dif...
Read Full Post »
/